We install Garau's warehouse in Valencia in record time (Video)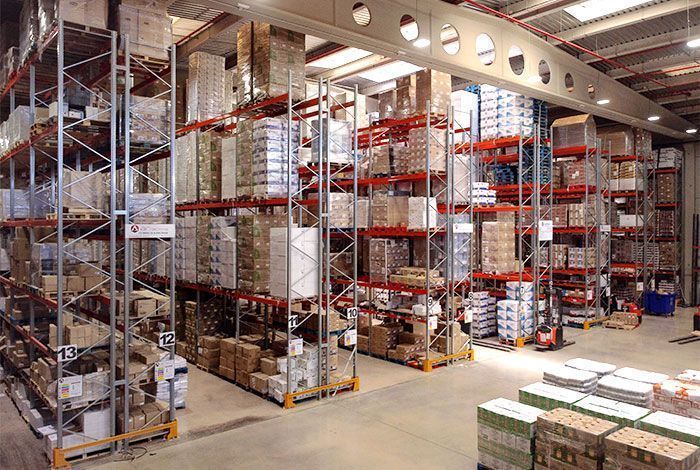 AR Racking, specialist in the international storage systems market, has completed in record time and with absolute rigour the installation of the new warehouse in Valencia of Grupo Distribuidor Garau, a leader in the distribution of food and professional cleaning products and equipment.
To facilitate logistics connections to guarantee a higher quality service for its customers, Garau embarked on a strategic project to open a new warehouse in the municipality of Ribarroja del Turia (Valencia). The urgency of the project was a challenge which AR Racking completed in a short timeframe of 2 weeks, in which apart from installing the adjustable pallet racking system, it had to relocate almost at the same time 3,500 pallets from another warehouse that Garau has in Toledo. Overall, the new installation occupies 2,750 m2 and has a storage capacity for 4,884 pallets.
For this project AR Racking designed and installed an adjustable pallet racking system, with a height of 9 metres, in which intermediate levels were added for picking and also floor level picking. "We have a very wide variety of products, so the unit loads, and rotation are very different depending on the sector" explained Jaime Juan Sentmenat, Deputy Manager of Garau. He added, "Not only do we have racking fully adapted to the logistics of the sectors in which we operate, but also the warehouse was completed in record time and meeting all deadline and quality requirements".
"Installing the racking was a demanding challenge due to the customer's urgency and our own strict material and project management quality requirements", commented Javier Miquel, AR Racking's Sales Representative for the Levante region. The solution installed, with the combination of levels for pallets and picking, gives Garau a versatile warehouse that speeds up the loading and unloading time.
Grupo Distribuidor Garau, which began operating in 1978, supplies more than 4,000 consumer points throughout Spain and has recently established itself in Portugal too. It is currently one of the main representation companies in the food and professional cleaning products and equipment sectors. It also has its own brands in these sectors, strengthening its leadership position.