Storage Solutions and Industrial Racking
AR Racking is a company specialized in designing, manufacturing, calculating, and installing industrial racking and storage systems for heavy and light loads, complying with the most stringent European standards. With an export rate of above 90%, AR currently has commercial presence in more than 60 countries.
Our storage systems
See our Storage Solutions:
AR Racking in numbers
Countries
Projects
Production capacity
Export
Innovation applied to storage systems
Innovation and constant research are key elements of AR Racking's philosophy.
AR Racking has a leading Technology Centre where the R&D&I department carries out its activities, a Research and Testing Laboratory at the University of Mondragón (AR Lab) and a Research and Simulation Classroom at the University of the Basque Country (AR Racking Classroom).
In addition, the Production Centre of more than 35,000 m2 where the structural elements of the industrial racking are manufactured is fully automated.
Read more
Events 2023

Expoalimentaria
Lima, Perú
27-29 September

FILCE
Santiago, Chile
4-5 October

Expo Bodegas & Logística
Santiago, Chile
15 November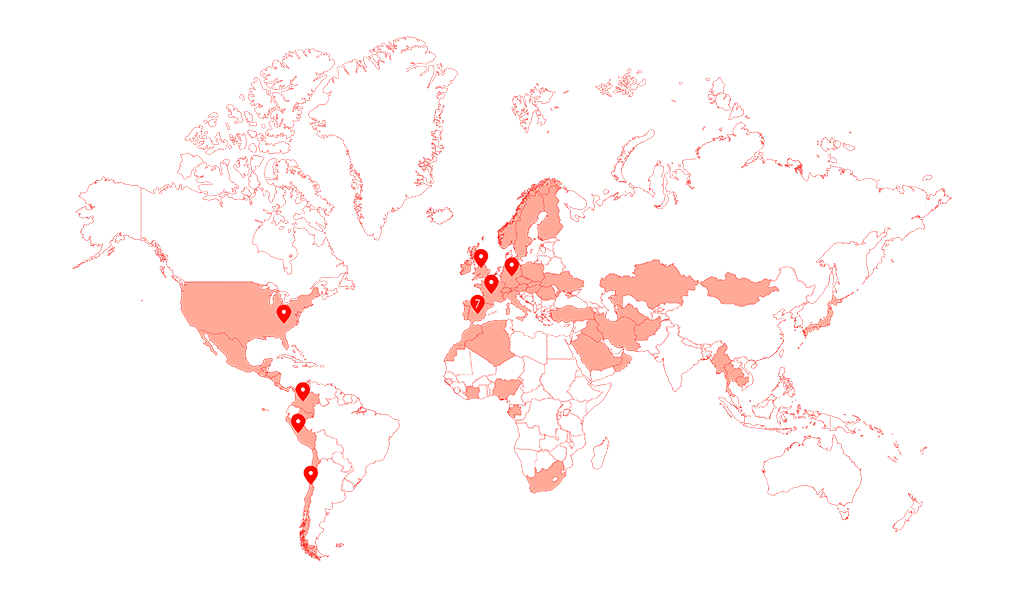 AR Racking in the world
AR Racking offers its storage and industrial racking solutions in more than 60 countries around the world.
With the aim of providing the highest quality service to all international customers, AR Racking has 14 branches of its own and more than 70 trusted distributors.
Contact us