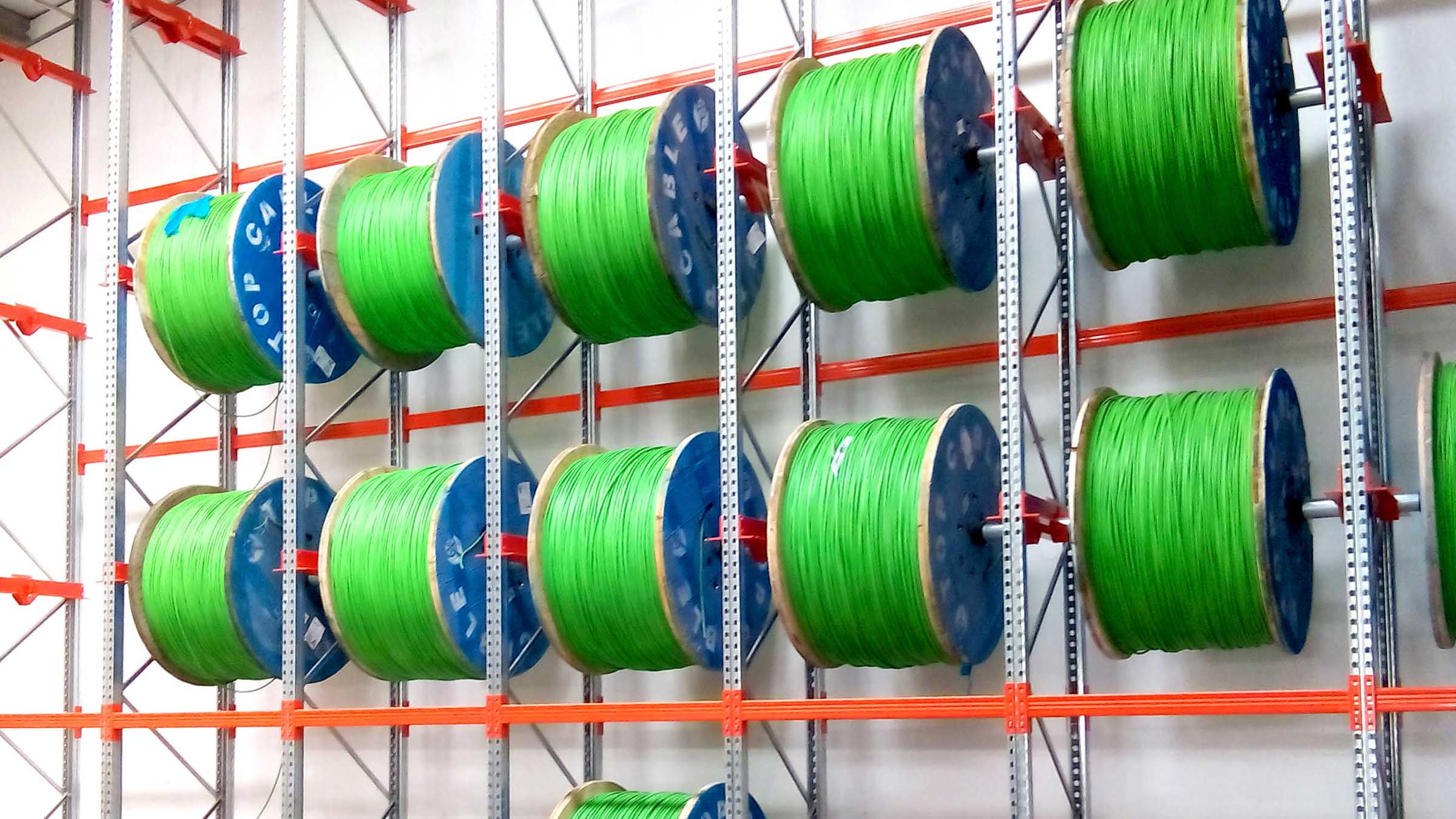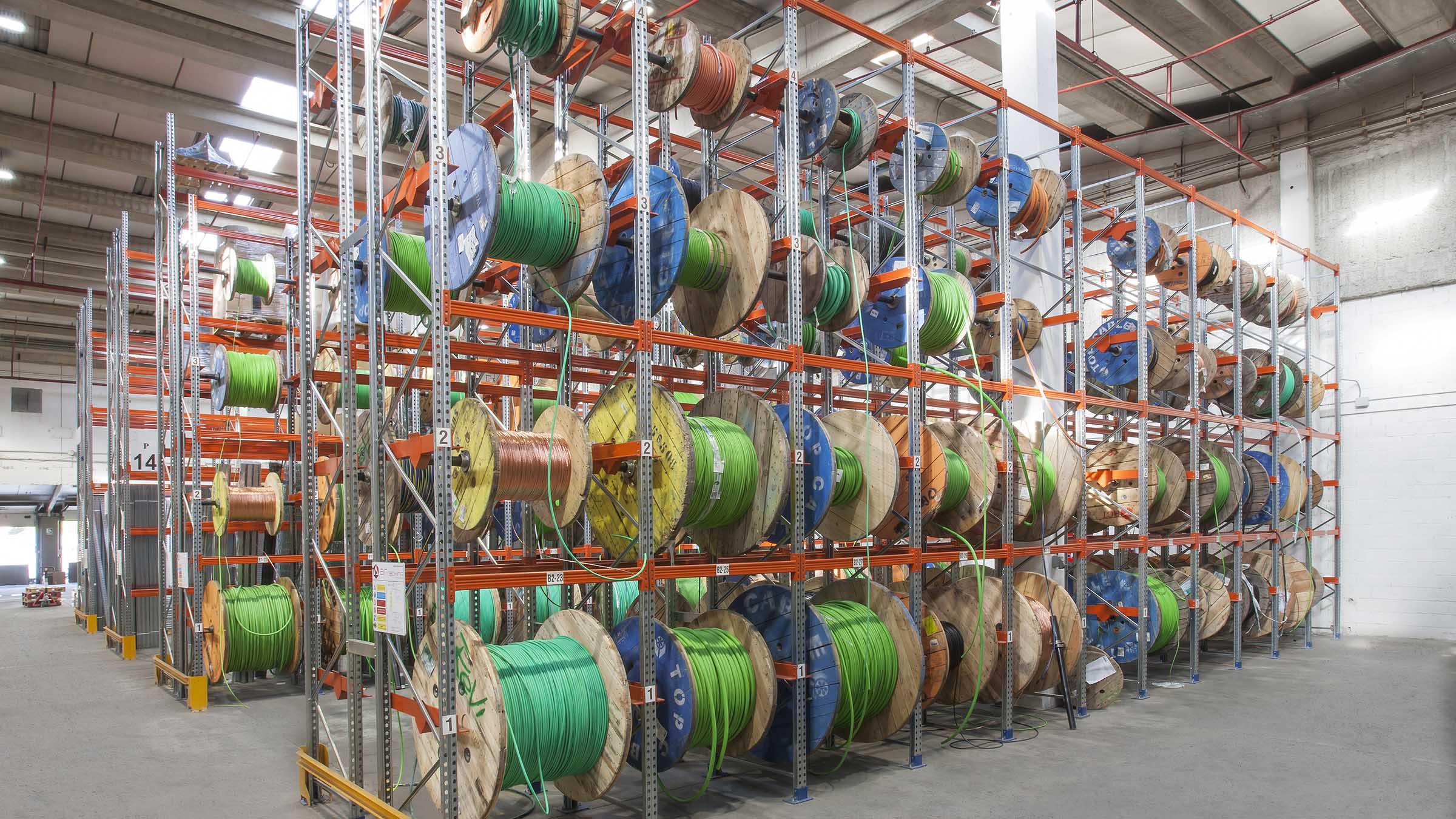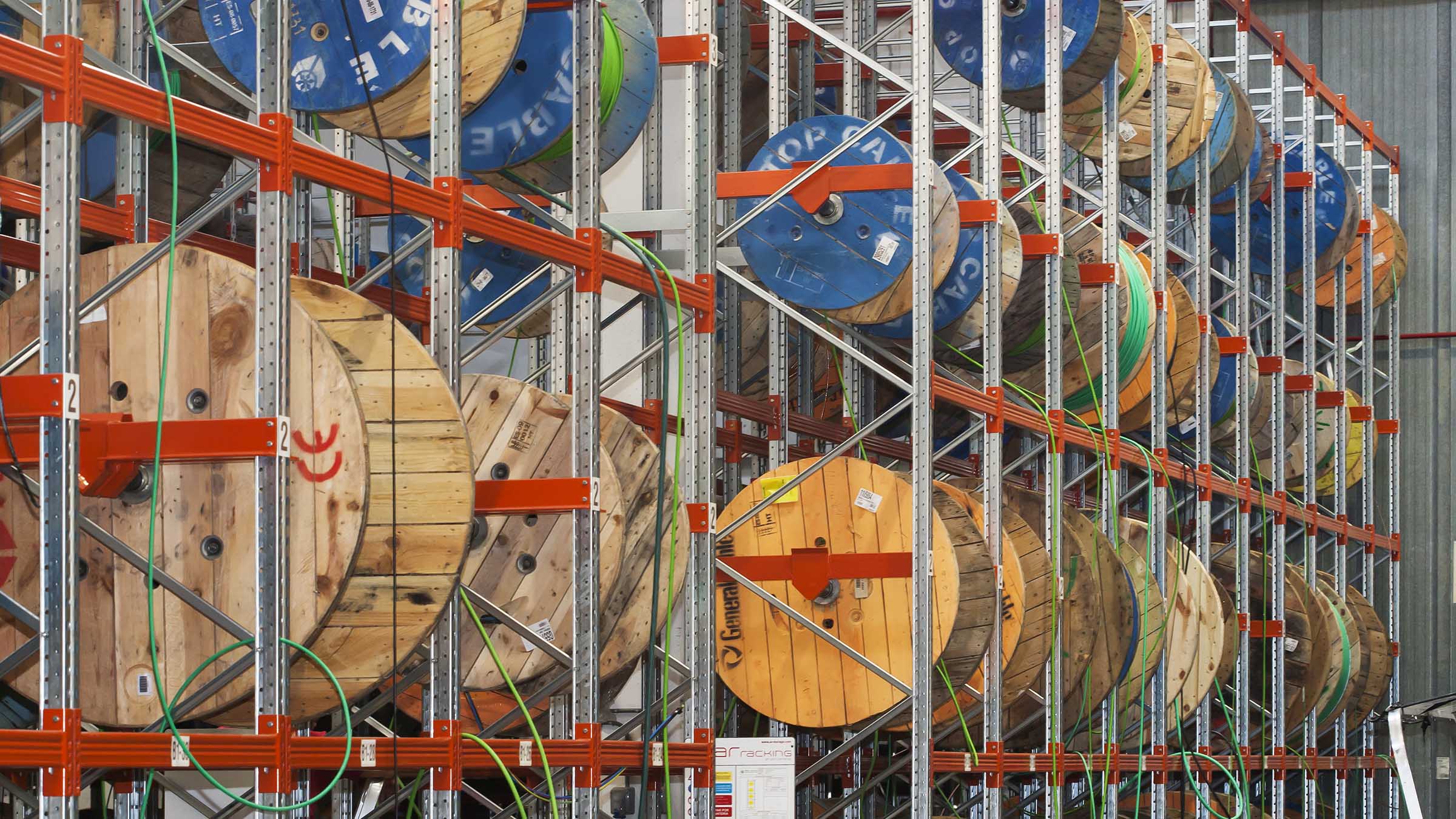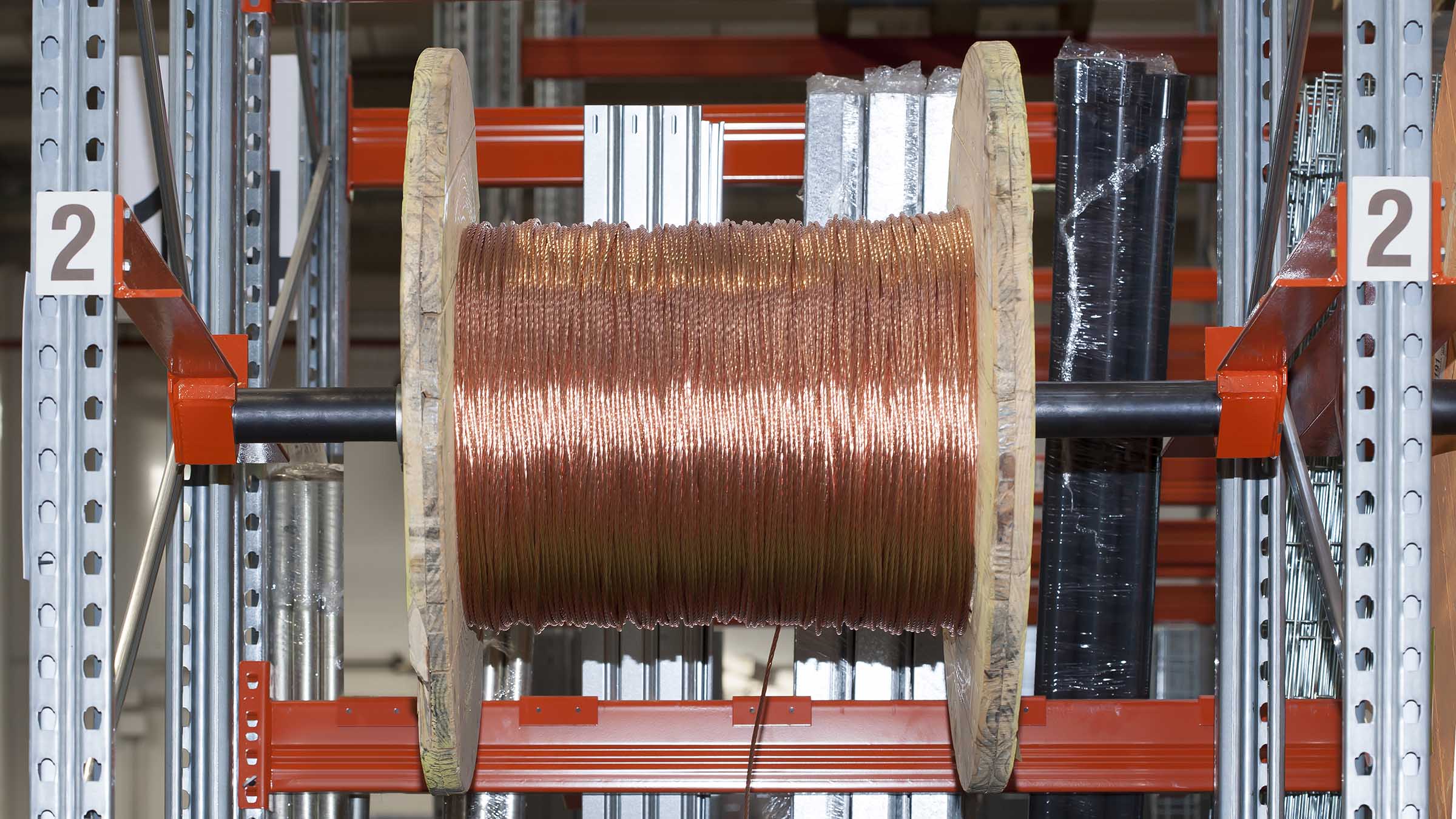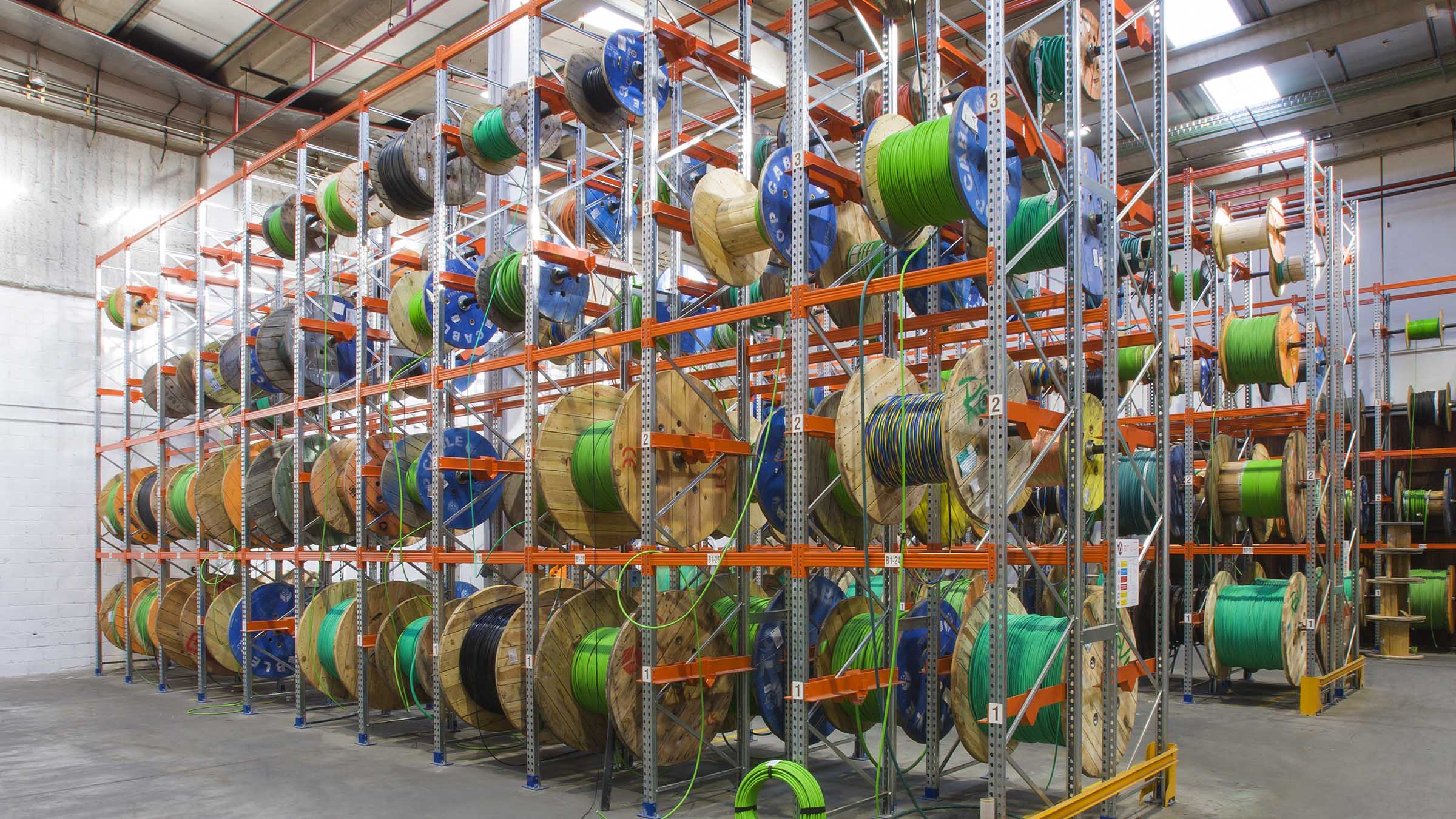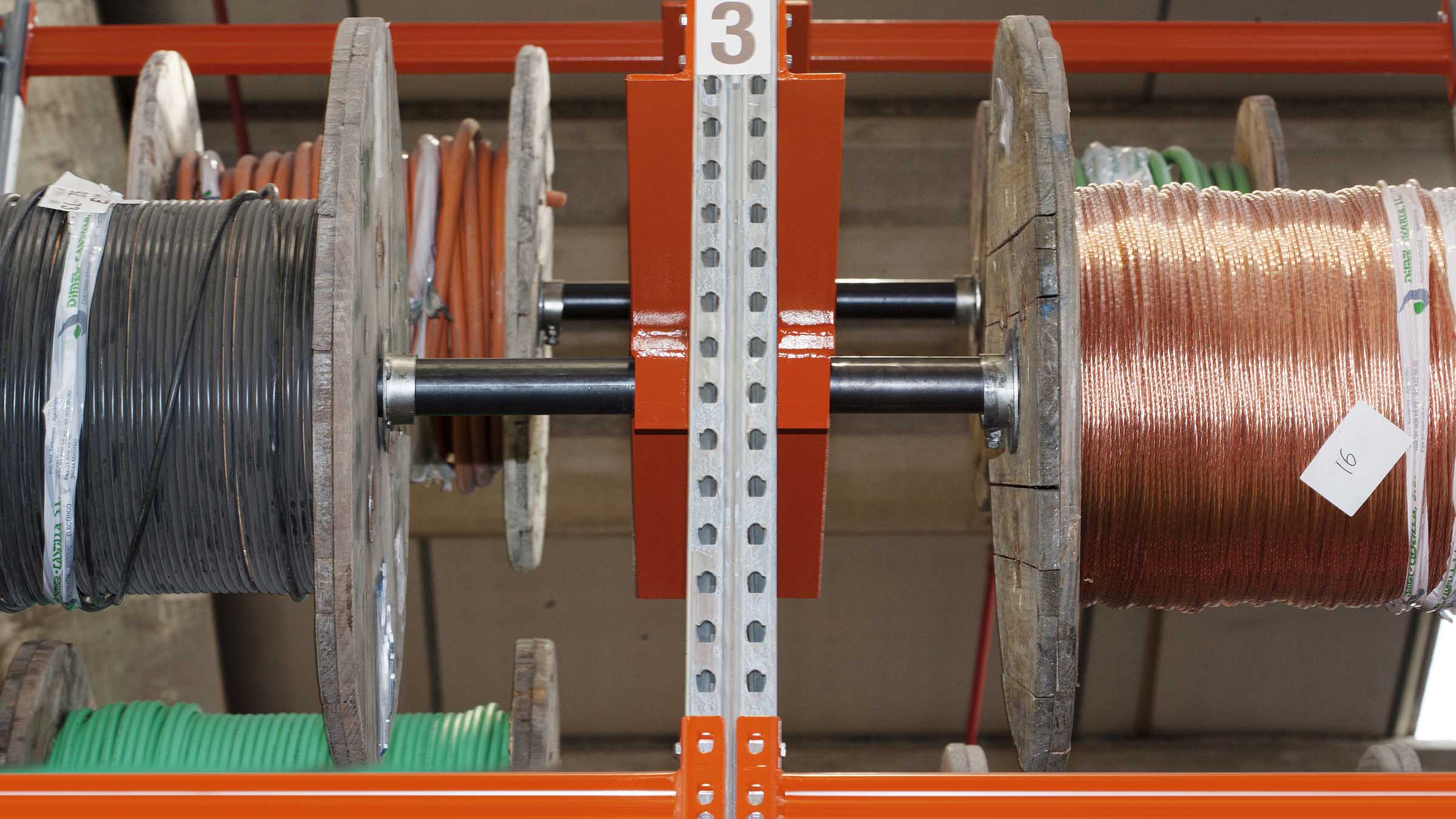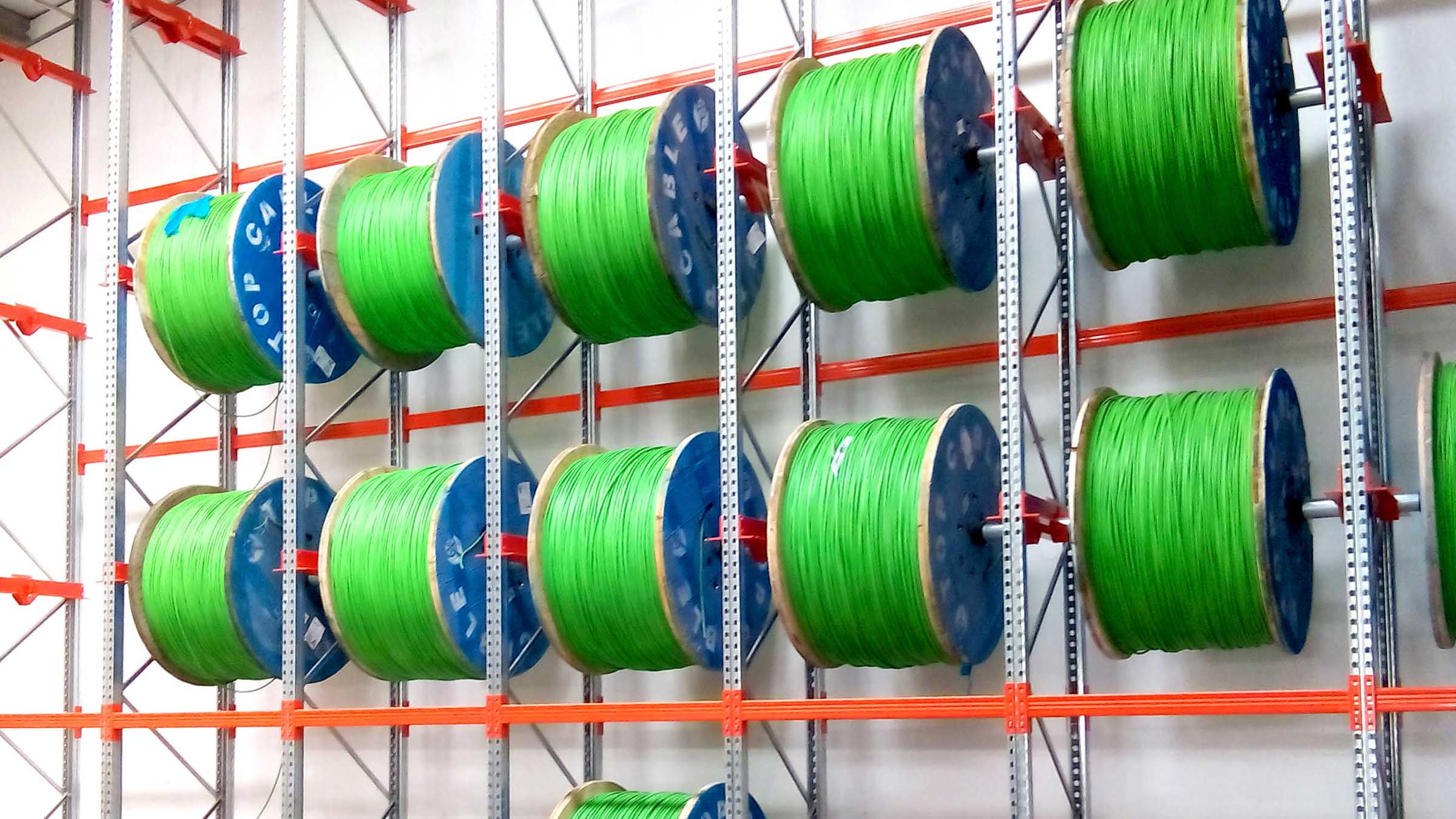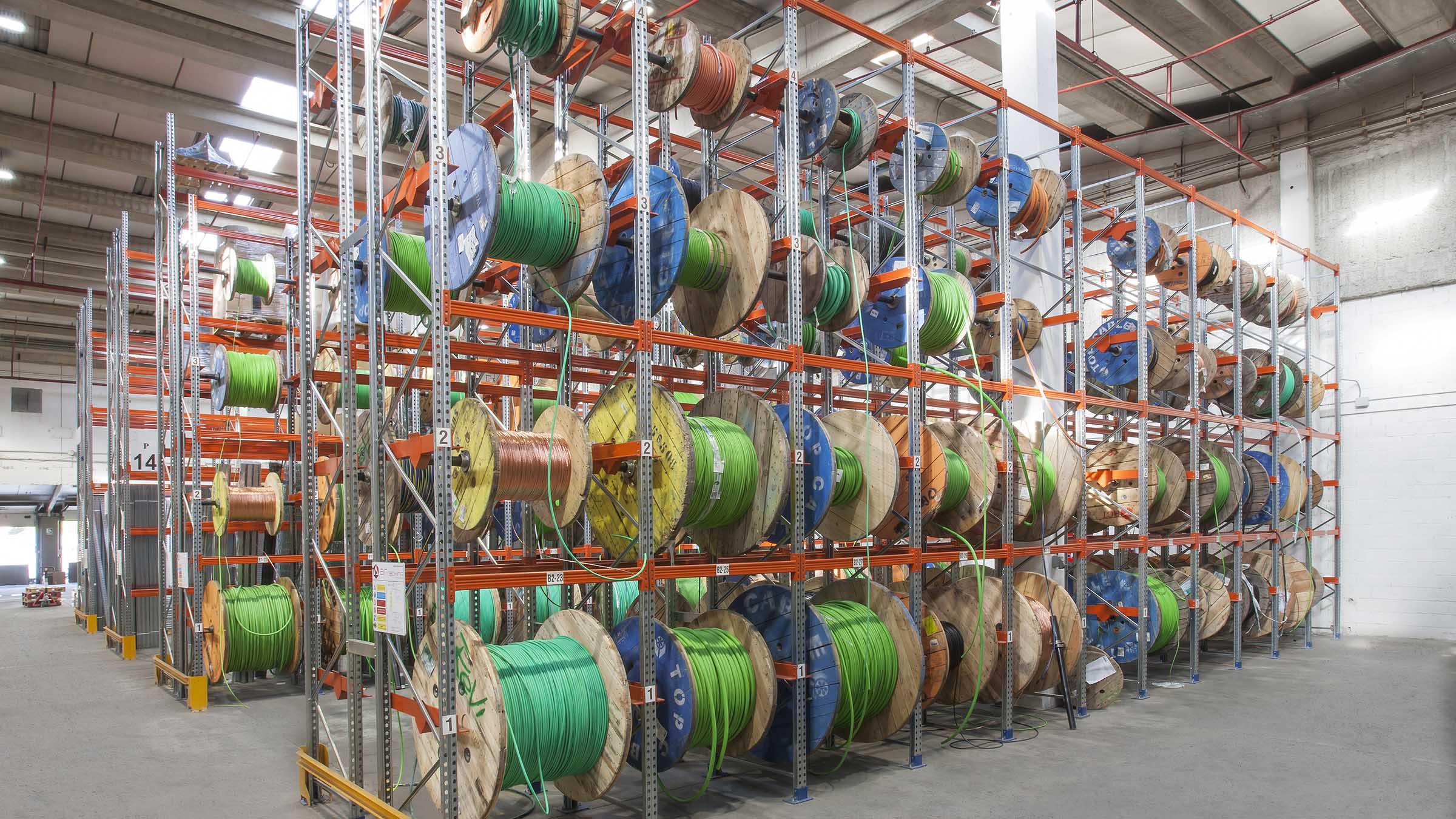 Coil Racks
Coil Racks or Coil Supports permit the simple storage of any material rolled in coils (Cable, rope, cloth, etc.).
Description
This storage system is mounted on a adjustable pallet racking structure which is adapted with specific supports for the storage of coils.
The industrial coil racks make adjustable pallet racking more versatile and complement other storage systems.
Coil Racks are mounted either on the side or on the front. Both versions require a central metal shaft on which the coils are able to rotate.
While the side coil support is fastened to the sides of the frame, the front support is only attached to the front struts.
Both versions require two pieces mounted in parallel for their correct operation.
Coil rack advantages and features
Industrial coil racks allows direct and immediate access to the goods.
Assembly, disassembly and replacement of parts is done quickly and easily.
Common applications of the Coil Rack:
Ideal for the storage of material wound onto coils, usually cable, rope or rubber.
The coil rack system is versatile and complements other storage systems.
Coil Racking Systems quality certificates
ISO 9001: 2008
ISO 18001: 2004
OSHAS 18001: 2007
Welding certificate: UNE EN ISO 3834-2: 2006
Galvanized steel corrosion resistance certificate: UNE-EN ISO 14713-1
Galvanized steel reaction to fire: EN 13501-1: 2007
Adjustable Pallet Racking Quality Certificate
EN 15512
EN 15620
EN 15629
EN 15635
FEM 10208