AR Racking equips Noerpel's 45,000 m2 ambitious logistics terminal (Video)
The leading logistics operator in southern Germany entrusted the storage solutions specialist AR Racking with strengthening its supply chain.
AR Racking installed in the new warehouse located in Giengen an der Brenz industrial racking with a capacity for 64,000 pallets.
The German logistics operator Noerpel opened its new logistics centre in Giengen an der Brenz, 30 kilometres north-east of Ulm, having a storage capacity for up to 64,000 pallets with the intra-logistics solution from the specialist AR Racking.
With the new 45,000 m2 warehouse where AR Racking installed adjustable pallet racking, the Noerpel Group now has three logistics centres in the Heidenheim area with a total surface area of 11,000 m2: "Well-equipped storage and logistics areas continue to be in high demand, as manufacturers and retailers are increasing their stock", explained Berthold Bernecker, Logistics Managing Director of the Noerpel Group.
Short-term planning and execution period
The warehouse was built in just 8 months and the development of the storage project led by AR Racking completed in 16 weeks. "What we valued most about AR Racking was the quality of its structures, its high-performance engineering and project management and the ability to respond and meet short deadlines", said Marc Schneidewind, Branch Manager of Noerpel. The property was built in accordance with the Gold Standard of the German Sustainable Building Council (DGNB) and also created around 80 new jobs.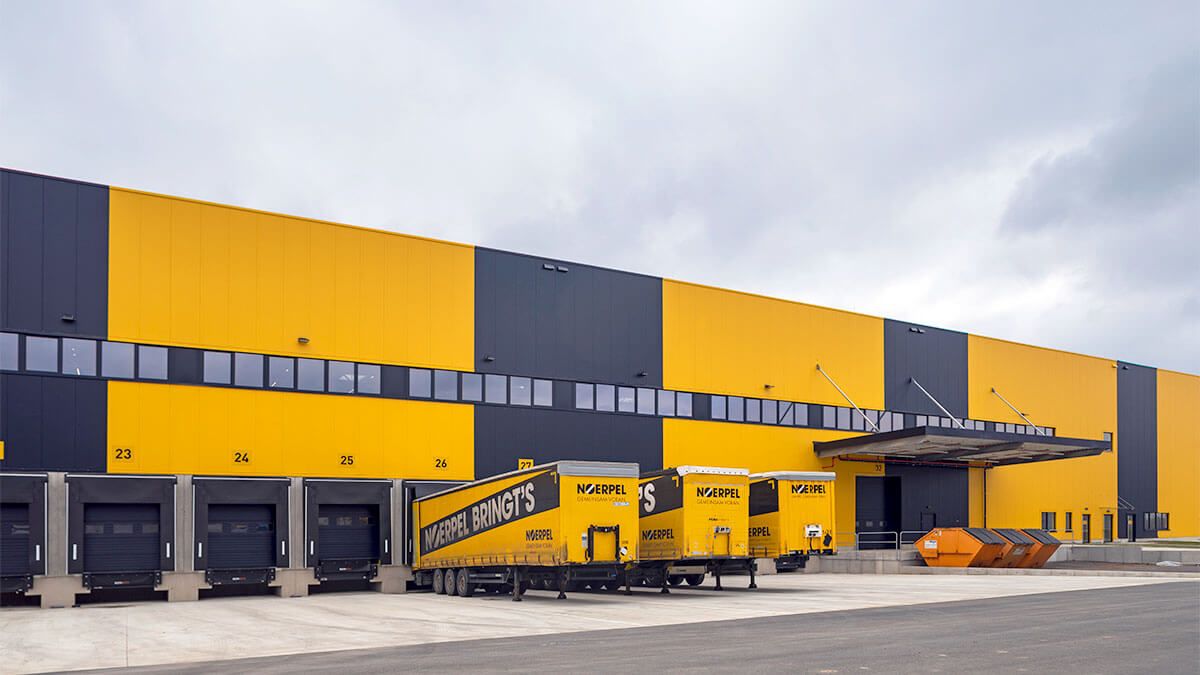 This is the second logistics terminal in Giengen, which has made it possible to increase the customer portfolio and strengthen ties with existing customers who are broadening their collaboration with the Noerpel Group, belonging to sectors as diverse as the medical industry, the gaming industry and even the pet food industry. As AR Racking project manager Stefan Lang explained, "we decided to design, manufacture and install this adjustable pallet racking solution because it is the logistics system that best adapts to all types of unit loads and diverse mechanical resources". Being a selective system, access to the goods is direct and immediate, which speeds up operator loading and unloading times.
Comprehensive project management throughout Germany
AR Racking GmbH, based in Rüdesheim, has established itself in Germany as a specialist in comprehensive customer support in industrial storage. Belonging to the steel corporation Grupo Arania also means that AR Racking has control and steel quality standards for its racking systems that are unparalleled in the sector.
"We have consolidated our technical-sales team and have extensive experience in the sector, allowing us to identify and respond quickly and efficiently to the needs of German companies. What we offer above all else is personalised attention, quality and response capacity", explained Roland Fischer, AR Racking Key Account Manager.