Semi-automated shuttle solution for bottling company in the Ivory Coast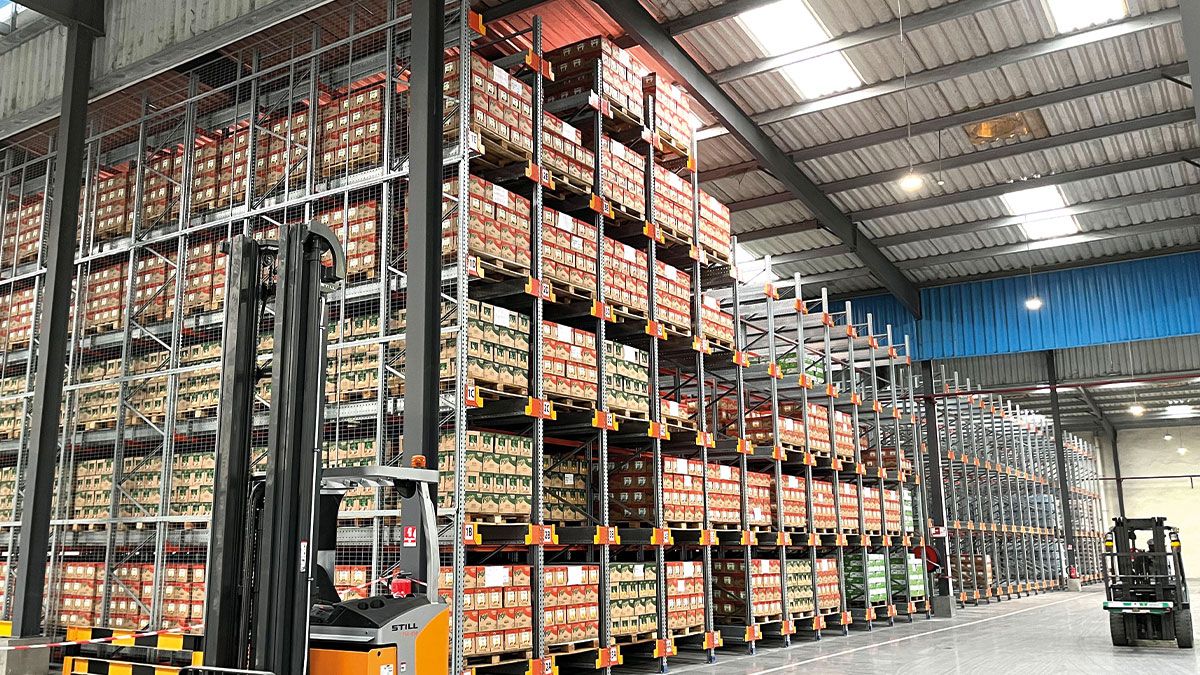 AGROCI, specialised in the production and bottling of beverages, entrusted AR Racking to speed up the intralogistics operations of its new warehouse in the industrial area of Bonoua (Ivory Coast) and promote its growth in the country.
AR Racking, industrial storage systems specialist, completed the project in just two months from the initial contact until the complete installation of the AR Shuttle solution, a semiautomated solution for high-density storage that incorporates motorised pallet shuttles that move the load through the interior of the racking.
The pallet shuttle system allows AGROCI to fully exploit the 3,000 m2 warehouse, favours fast-moving inventory and enables both LIFO and FIFO management. "We have installed 3 blocks of pallet shuttle racking, obtaining a total storage capacity for 2,900 pallets", explained Sylvain Vegee, AR Racking project manager and collaborator on the African continent.
AGROCI has an Ivorian market share of the agri-food industry of approximately 70%, making it the undisputed leader in its sector. "Our goal is to continue growing", said Laurent Pawlak, Technical Director of Agroci, and added that "the installation of the shuttle storage solution means an incredible transformation of our logistics flows that will allow us to make a quality leap in our efficiency":
AR Racking, based in Villenoy (near Paris), has a wide network of distributors and partners that implement the industrial racking manufactured at its production centre in Tudela (northern Spain). AR Racking continues to promote the expansion and growth of the company in the French-speaking market to continue to offer a local, fast and personalised response to French-speaking customers, for which it has a broad network of distributors and collaborators.