Mundo Transfer opens a new distribution centre with AR Racking's storage solutions
Mundo Transfer, company specialised in thermal transfer stamping and its derivatives, recently opened a distribution centre in Santiago which will meet the business growth experienced in recent months. In this strategic move, the company entrusted the storage systems specialist AR Racking with the optimisation of its new distribution centre.
"There has been an increase in our sales and logistics operations due to the increased demand in certain lines of business and the use of e-commerce, which prompted us to implement a distribution centre with a short deadline", commented Orlando Iturra, Logistics Operations Deputy Manager. After a detailed analysis of the needs and characteristics of Mundo Transfer's products and business, AR Racking designed and installed a storage solution with adjustable pallet racking with a frame height of 11,000 mm, generating a capacity for 3,000 pallet positions.
Mundo Transfer communicated to AR Racking the need to complete the project with a short deadline, in order to meet the immediate growth in sales and product volume to ensure the supply to its subsidiaries and end customers. "Adjustable pallet racking is the perfect storage solution for a super smooth logistics operation for high turnover of stock and a high number of references as with Mundo Transfer's distribution centre", explained Germán Flores Miranda, Managing Director of AR Racking Chile.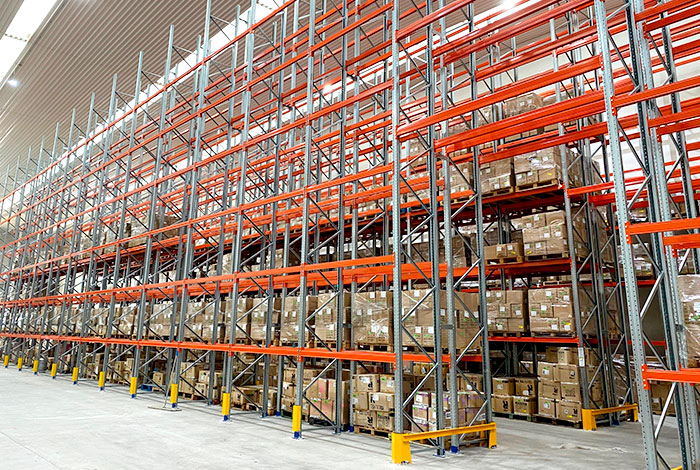 With more than 30 years' experience in this sector, Mundo Transfer is a representative and distributor of the best global stamping brands, with the highest quality standards. A requirement that AR Racking applies to its industrial racking and which Mundo Transfer valued when choosing its storage proposal: "quality assurance during assembly, product materials that comply with international and Chilean standards and the speed of execution of the project were what convinced us of AR Racking", commented Mundo Transfer.
With its head office and warehouse of stock in Santiago, AR Racking Chile has an agile response capacity, which allows it to strictly meet the most demanding delivery times without affecting the quality of its racking and the comprehensive service provided throughout the execution of the project.