Higher storage density and direct access for Colombian logistics operator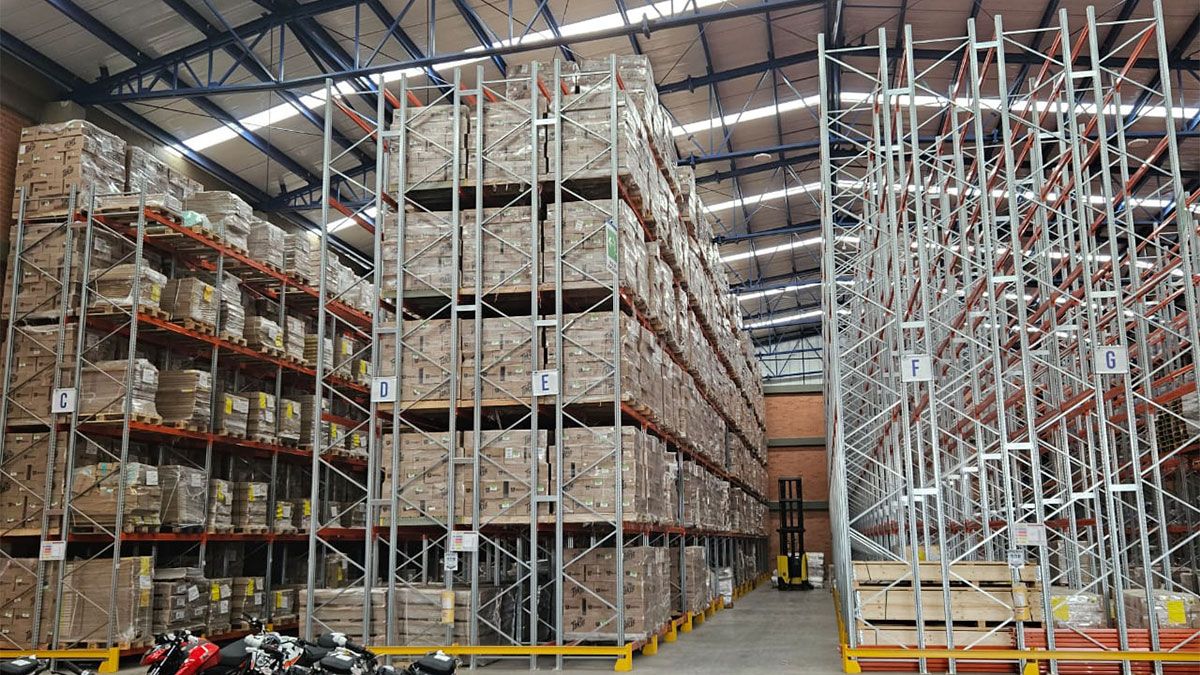 The Colombian logistics operator, Botero Soto, has a new warehouse in Funza that will help it to continue positioning itself as a leading supplier of integrated logistics services in the country. Covering an area of 2,500 m2, the new warehouse has been equipped with a storage system manufactured, designed and installed by AR Racking that will allow it to fully exploit its intralogistics operations.
The Colombian group, with its head office in Itagüí (Antioquia), continues its nationwide expansion. The new facility has been equipped by AR Racking with double deep pallet racking. The solution allows storage for more than 2,500 pallets. The racking comes at various heights, with some up to 7.5 m and others 9.3 m. Likewise, with 5 and 6 levels respectively, the load capacity of each of them is 2,000 kg.
"We want to continue to grow and provide a better service to our customers. We were looking for a warehouse whose space was fully optimised, with the highest storage capacity possible, but without losing operating agility and flow. Edward and the entire AR Racking technical-sales team perfectly understood our needs", explained Juan Carlos Metaute Pérez, Distribution and Storage Manager of Botero Soto.
Double deep pallet racking is a halfway solution between adjustable pallet or selective racking systems and compact high density storage systems. The pallets are stored at two depths, thus achieving higher storage density, while access to the pallets continues to be straightforward and relatively quick.
As clearly explained by Edward Suescun, General Manager of AR Racking Colombia, "it is a highly efficient, robust and easy to assemble system. Furthermore, as with adjustable pallet racking, it is a system perfectly adapted to goods of different weight or volume".
AR Racking Colombia, based in Bogotá, offers a service adapted to the specific needs of customers, irrespective of the sector. Having a finished product stock warehouse, once the storage project is designed and approved, the delivery times of its industrial racking are hugely competitive.