Fabian Pape joins AR Racking's German delegation as Sales Director for Integration business for the DACH region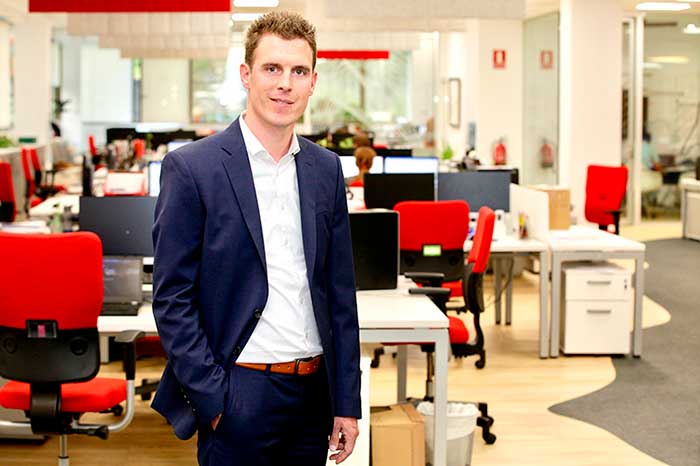 AR Racking confirms its commitment on the German, Austrian and Swiss markets, markets with a long history and big potential growth for AR. The company has just welcomed Fabian Pape, a highly qualified international sales engineer with extensive experience in clad-rack installations and in all types of structures for automatic systems.
AR Racking, a provider of industrial storage solutions at international level with a commercial presence extended to over 65 countries and based in Bizkaia (Spain), is giving a strong boost to its strategy in the DACH region market.
For this, AR has incorporated Fabian Pape as Sales Director for Integration business in DACH Region. Mr. Pape is a professional with an extensive experience in the world of automation and intralogistics that will bring his experience and knowledge to use in the demanding German-speaking markets.
The increase in business volume and the growth of the presence of AR Racking in Germany led to the opening of an office in the Nordheim Westfalen area at the beginning of the year. From this office the company will develop storage projects aimed at the end customer and now, with the incorporation of Fabian Pape, will also aim to improve the response to the main intralogistic integrators.