AR Racking equips Iris Ohyama's strategic warehouse in France
Iris Ohayama, world leader in storage products, household appliances, furniture for adults and children, accessories for pets and hygiene products, entrusted AR Racking with optimising its storage area at its production and logistics centre in Lieusaint (France). It is a strategic centre designed to strengthen the presence in Europe of the Japanese international company.
Iris Ohyama's centre in Lieusaint has a 65,000 m2 factory mainly focused on the production of sustainable plastic items and surgical masks. It is part of a clear commitment to strengthen the European and French markets. In the storage area, AR Racking installed Very Narrow Aisle Pallet Racking (VNA) in two different areas: the first covered an area of 7,700 m2 and generated 12,586 positions; and the second 10,000 m2 generating a storage capacity of 13,736 pallets.
"With the very narrow aisle pallet racking solution, the warehouse maintains all the flexibility of a wide aisle layout, with each location available at all times, but thanks to the narrowing of the aisles, we gain density and, therefore, storage capacity", explained David Bollé, Key Account Manager of AR Racking France. He added, "It was implemented according to the manufacturer's 3-way truck".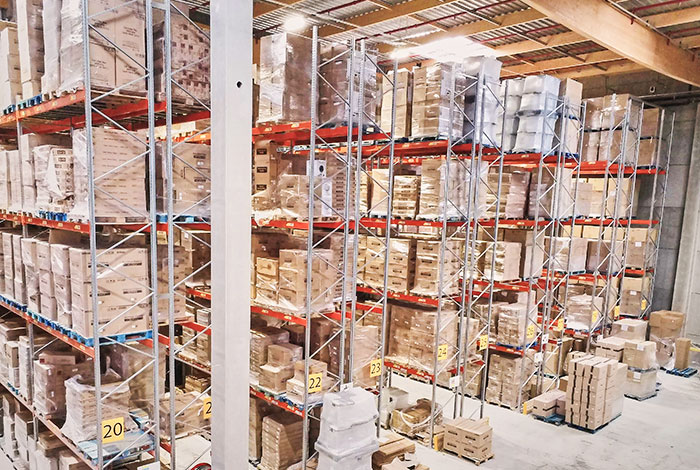 Europe as a driving force for growth
Created in 1958 and of Japanese origin, since the 1990s the Iris Ohayama group has made internationalisation a strategic growth lever. There are now more than 33 production centres and subsidiaries on 3 continents.
The Iris Ohyama group has been present in the European market for more than 20 years through its very first centre in the Netherlands. In June 2019, it opened its new facilities in France to grow in this country with exclusively French products and strengthen its position on the European continent.
"We develop more than 1,000 different references each year and currently have almost 25,000 references in total worldwide. With centres such as Lieusaint, which benefit from fully effective operations in terms of both goods location and loading and unloading, we aim to consolidate our leadership in the sector", said Masaki Mizutani, CEO of Iris Ohyama France. Around 200 people currently work at the French site.