Almaxi equips a -20ºC warehouse for 10,390 pallets with AR Racking's racking solutions
Almaxi, specialist in commercial and industrial solutions, is an AR Racking priority strategic partner in Ecuador.
Almaxi equipped a cold storage warehouse with industrial racking manufactured by AR Racking for customers from the food sector.
AR Racking's industrial racking is made of galvanised steel and resistant to adverse conditions.
The company Almaxi, with more than three decades of experience in intralogistics behind it and an AR Racking strategic distributor, has become a reference in Ecuador with the completion of another industrial storage project carried out in Guayaquil for a major food sector customer by providing industrial storage solutions for frozen products.
Almaxi designed and installed a storage solution adapted to cold storage, as the warehouse is designed to store products at a temperature of -20ºC. The freezing chamber now has double deep pallet racking produced by AR Racking, whose structures are manufactured from top-quality galvanised steel resistant to the most extreme environmental conditions.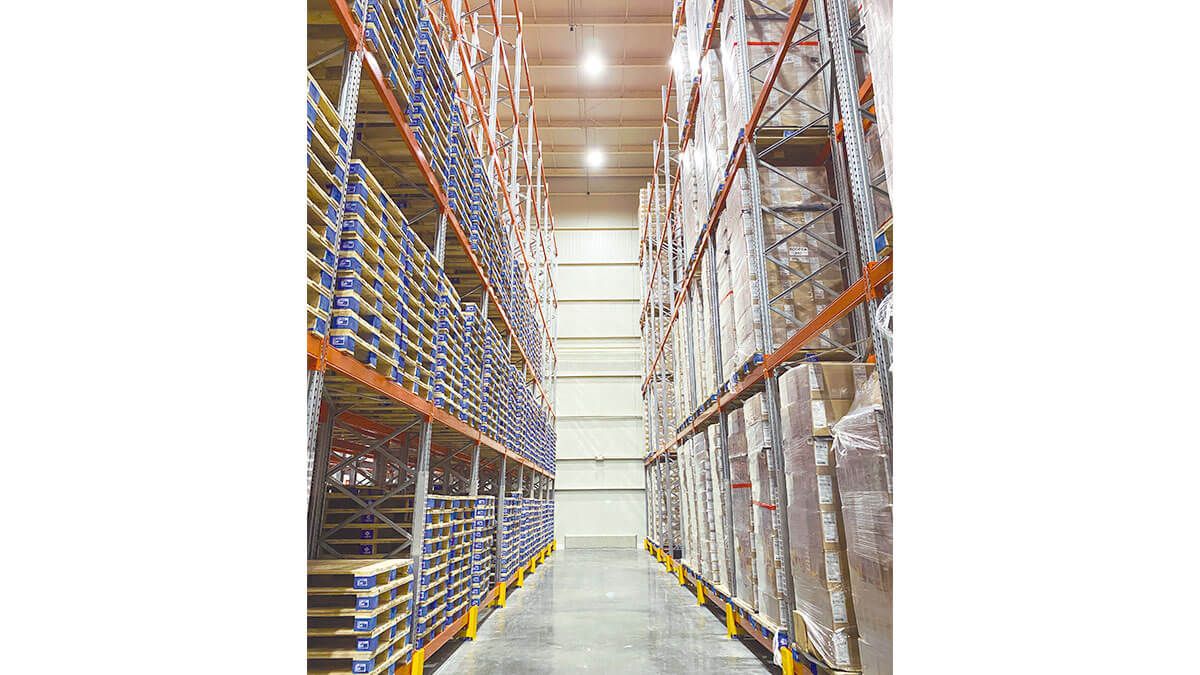 Thanks to the storage system installed, the customer has a warehouse whose space is fully optimised, making maximum use of the storage capacity without losing sight of ongoing maintenance and temperature homogenisation. AR Racking's double deep adjustable pallet racking achieves higher storage density, while access to the pallets continues to be straightforward and relatively quick. Overall, a storage capacity for 10,390 pallet positions has been generated.
"The racking is 12,500 mm high but since it is double deep, it favours a controlled temperature distribution and reduction of the volume to be cooled because of better exploitation of the available space", explained Federico García, Sales and Marketing Manager at Almaxi. The project was also designed and calculated according to earthquake-resistant criteria.  
Almaxi stands out because it offers a complete service in terms of storage and industrial equipment, providing a comprehensive, personalised and innovative service that includes advice, planning, layout, installation and maintenance. In partnership with the comprehensive storage solutions provider AR Racking, based in Spain and present in the main European and American markets, Almaxi has become the company of reference in Ecuador for all companies that want to improve the competitiveness of their logistics operations.