Agile operations warehouse for construction materials purchasing and services centre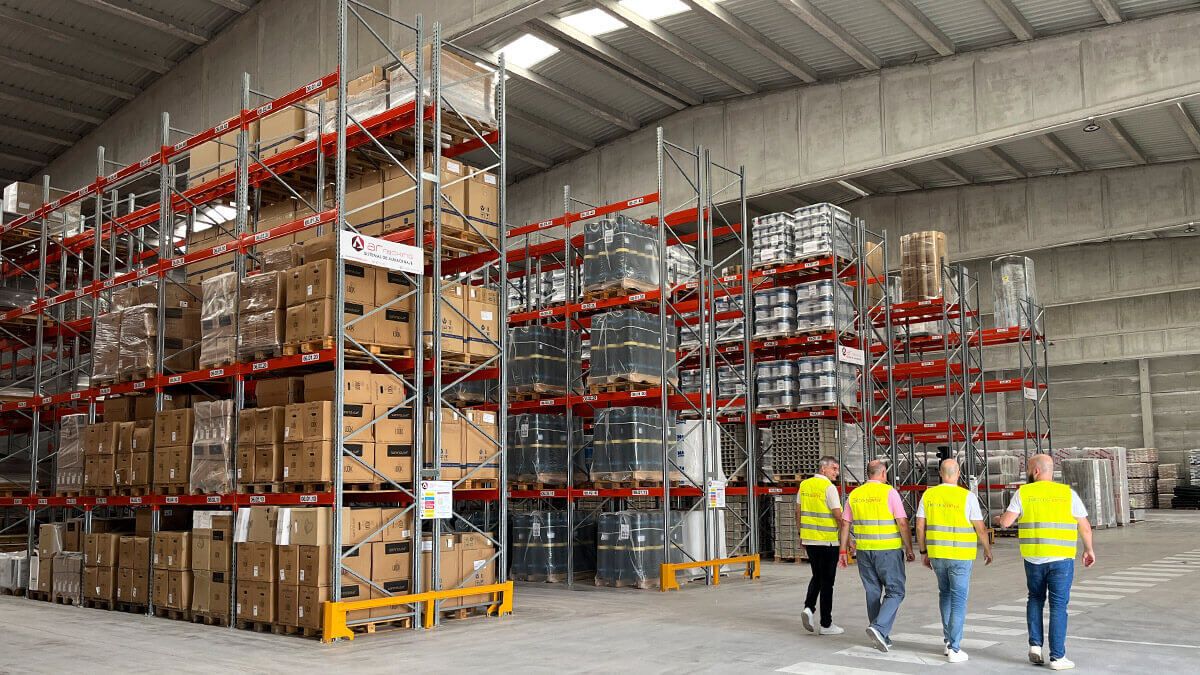 Grupo Ibricks, the construction materials purchasing services centre, has a new Logistics Centre, Ibricks Center, in the locality of Onda (Castellón).
The Logistics Centre is equipped with AR Racking's adjustable pallet racking which will ensure easy, agile and safe operations.
Grupo Ibricks, leading national construction materials purchasing and services centre with more than 556 partners and over 880 points of sale, has boosted its logistics capacity with the extension of its Logistics Centre, Ibricks Center, located in the town of Onda (Castellón) and equipped with AR Racking industrial racking to ensure maximum competitiveness.
"The new warehouse means an improvement in the competitiveness of our logistics service which will allow us to maintain continuous consistent growth to offer the best services to the more than 556 partners that trust in the Ibricks project", commented Carles Redondo, purchasing manager at Grupo Ibricks. Redondo added that "it was completed in a fast turnaround of 3 weeks thanks to AR Racking's experience and meeting of deadlines".
Ibricks Center will have more than 16,000 m2 of open space and 4,000 m2 of covered area and will have a capacity for 1,745 pallets in the 2.300 m2 first phase area. AR Racking has designed and installed an adjustable pallet racking solution 6,500 mm in height with 5 levels. It is a more suitable storage system for agile and easy stock control operations. It is also ideal because of its versatility for all types of references in terms of weight and volumes.
According to Víctor López, sales executive from AR Racking's Levante office, "Grupo Ibricks was very clear about its needs for easy storage and handling of unit loads, which is why it opted for adjustable pallet racking, being structures that also guarantee maximum safety and that are easily adaptable to future needs". AR Racking's industrial racking meets the strictest international quality standards.