Adjustable Pallet Racking with Earthquake-resistant structural calculation for the company Tecnosur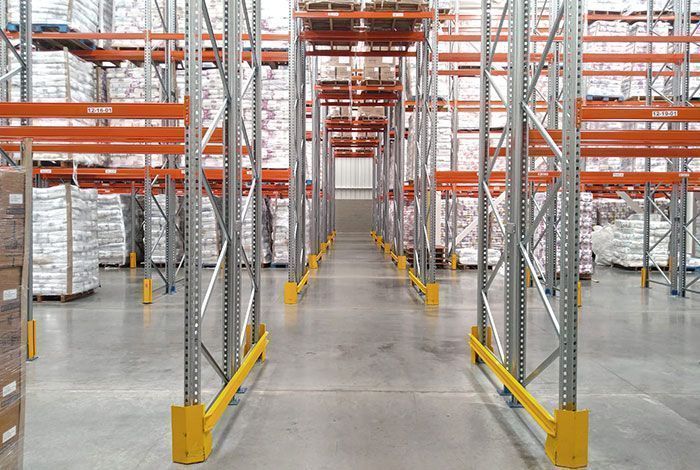 Tecnosur S.A.S, leader in Colombia in absorbent products, trusted in AR Racking's experience as a manufacturer and supplier of industrial storage solutions to optimise the space of its new warehouse in the Parque Sur free zone located in Villa Rica, Cauca (Colombia).
AR Racking, with an office and warehouse of stock in Bogotá, has installed in the 2,318 m2 distribution centre (warehouse) a single-deep adjustable pallet racking system. It is a storage system that favours a very agile warehouse operation, as access to the goods is direct and immediate. The racking is also designed with an earthquake-resistant structural calculation, which means that the dynamic forces to minimise the risk of pallets falling during an earthquake have been considered. The racking installed by AR Racking offers a storage capacity for 1,802 pallets.
"We chose the supplier AR Racking for the quality of its product and installation of the structures. The service that we hired respected our project deadlines", said Gustavo Adolfo Bejarano Villan, Project Manager at Tecnoquímicas. 
The high innovative component of its systems and strict meeting of deadlines makes AR Racking the ideal partner for Colombian companies to fully exploit their warehouses and distribution centres. "A company like Tecnosur, with a diverse range of references and products, needs its logistics operations to be quick, easy and efficient. We therefore opted for an adjustable pallet racking system that we delivered in 7 weeks", added Edward Suescun, Sales Manager of AR Racking Colombia.