Warehouse with stacker cranes for pallets
Warehouse with stacker cranes for pallets, also called AS/RS Systems (Automated Storage & Retrieval Systems), are storage solutions using stacker cranes or other similar automated mechanisms for handling loads.
They offer high density storage thanks to the reduction of operating aisles and to their capacity for increasing in height. They also use minimum response times.
AS/RS Systems reliability permits an immediate inventory of stored products and minimizes mistakes in the handling of loads.
Structures for automated storage can be simple or double-depth.

Palletised
or heavy loads

Compact
system
Automatic
solution

Suitable for
cold storage
Warehouse with stacker cranes for pallets (AS/RS)
Automated process of incoming and outgoing of goods
Use of stacker cranes and conveyors
Advantages and features of the Warehouses with stacker cranes:
Offers maximum reliability and stock control
Favors productivity
Main applications of the AS/RS Systems for pallets:
High load capacity warehouses.
Adaptable to special temperature and humidity conditions.
ISO 9001: 2008
ISO 18001: 2004
OSHAS 18001: 2007
Welding certificate: UNE EN ISO 3834-2: 2006
Galvanized steel corrosion resistance certificate: UNE EN ISO 14713-1
Galvanized steel reaction to fire: EN 13501-1: 2007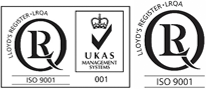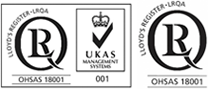 Some featured projects of warehouses with stacker cranes for pallets :