Port logistics operator entrusts Ubica and AR Racking with the renovation of its warehouse interior (Video)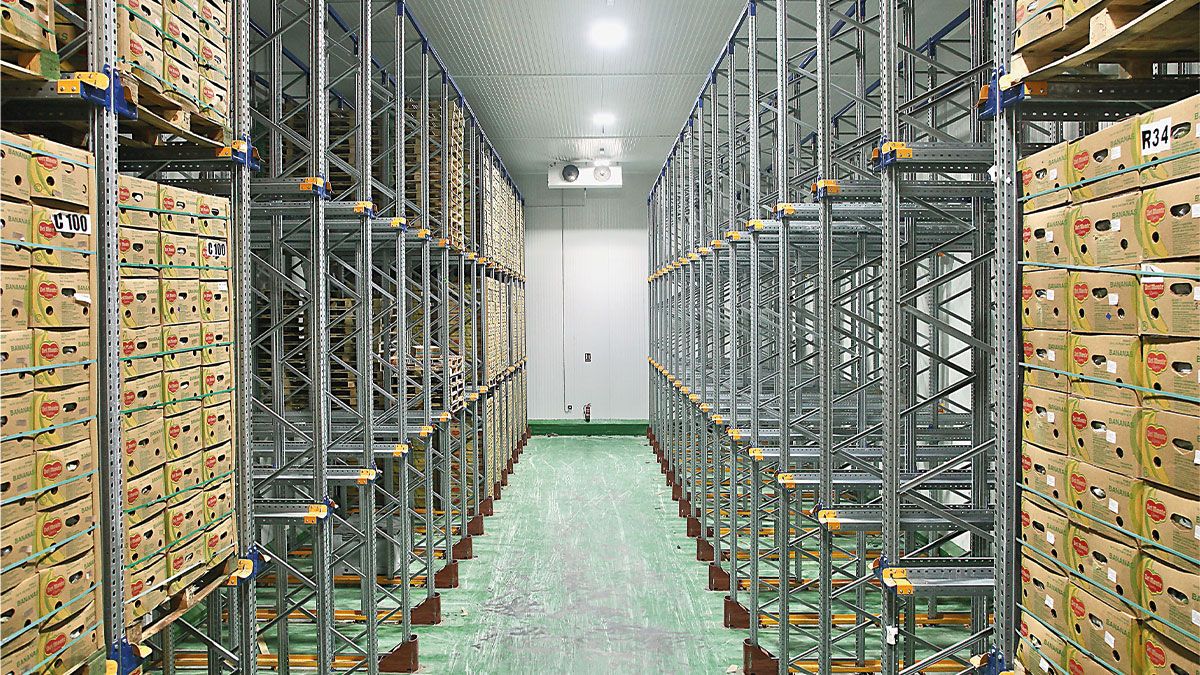 Termavi decided to remodel its warehouse space in the Port of Vigo, for which it commissioned Ubica Sistemas, AR Racking's strategic distributor.
The new cold stores have drive in compact pallet racking.
Terminales Marítimas de Vigo TERMAVI entrusted the reorganisation of the interior of the warehouse with its corresponding adaptation to a cold store to Ubica Sistemas and AR Racking, specialists in industrial storage systems.
This major international logistics operator, belonging to the Dávila Group and located in the Port of Vigo, decided to remodel its warehouse space in the strategic port and also adapt part of that space for cold storage. For this, AR Racking's distributor in Galicia Ubica Sistemas designed and installed a drive in compact pallet racking solution. AR Racking's galvanised steel racking is resistant in highly demanding environments.
"It is a high-density solution that allows the customer to store more goods in the same space while the compaction of the pallet load helps keep the temperature conditions uniform throughout the cold store", explained Juanjo Torres, Managing Director of Ubica Sistemas S.L.
TERMAVI's logistics activity is very closely related to food products and especially fruit from Latin America. "We have a strategic location and our products require rigorous stock control, maintaining a fast-moving inventory and the right product conservation conditions at all times", commented J. Andres Campos, TERMAVI project manager. According to Campos, "new storage systems make us more competitive because we store more product in better conditions":
The whole project was completed in eight weeks from the initial contact to the final installation of the drive in racking in four 650 m2 warehouses fully adapted to cold storage.