New installation with APR system for agricultural company in Colombia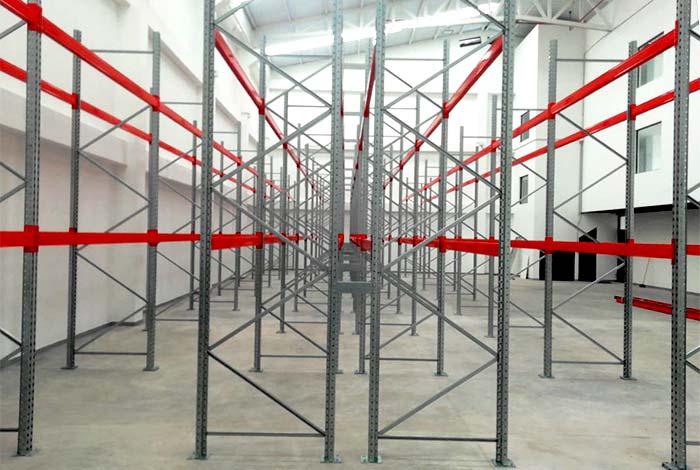 Arkatec, a company dedicated to the commercialisation of agricultural inputs and irrigation systems, has a new distribution centre in Tunja (Boyaca, Colombia) equipped with industrial racks designed and installed by AR Racking, a specialist in storage systems.
"We are a young company that has not stopped growing. We are ambitious and in a global context where the client demands increasingly demanding deadlines, internal logistics is a differential factor. Thanks to AR Racking, we have a distribution centre that will provide us with an agile operation that guarantees the timely delivery and optimal conditions of our products to our end customers", comments Antonio Rodríguez, Arkatec's Manager.
After a process of analysis of the client's needs, AR Racking designed and installed an adjustable pallet racking storage system for a picking area. The system is made up of 5-meter galvanised frames with 2.4-meter beams. One of the main advantages of the APR system is that it adapts to any type of goods, both by weight and by volume and can therefore be adapted for picking as has been done in the Arkatec distribution centre. The APR storage system is easy to assemble and with a simple regulation of load levels.
According to Edward Suescun, Commercial Manager of AR Racking in Colombia, "we understood that Arkatec needed direct and immediate access to the goods and we opted for an adjustable pallet racking storage system adapted to picking, which is also a resistant and versatile solution." AR Racking has a sales office and a stock warehouse in Bogotá and delivered the project in a competitive period of 1 week.