AR Racking combines several seismic-resistant storage systems for the new Emergent Cold plant (Video)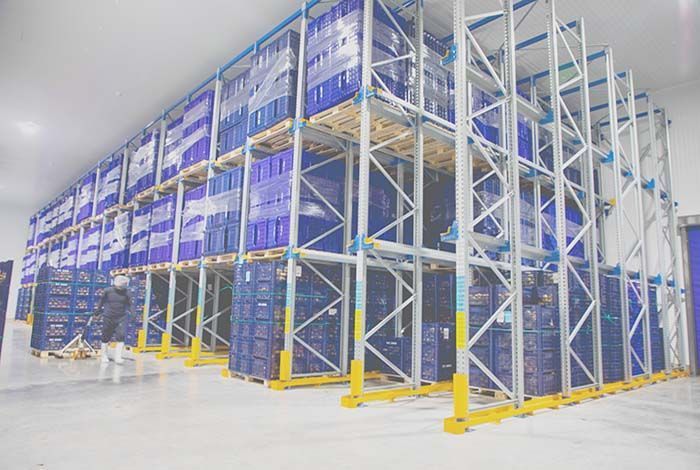 Emergent Cold, a company that provides distribution solutions to the global cold chain, has relied on the experience of AR Racking to equip the warehouses of its new plant built within the Piura Futura Industrial Park, in the city of Piura (Peru).
The facility has three types of warehouses (raw material, dry and finished product) in an area of 6,100 m2 and it aims to respond to the needs of agro-exporters in northern Peru, to store their products before being exported to different markets in America, Europe and Asia.
"Emergent Cold's equipment is located on the Peruvian coast, just above the Pacific Ring of Fire, where there is permanent seismic activity. The combination of the optimal systems for this project, AR PAL and AR Drive in, has been made considering seismic factors indicated in the international regulations and in the E 030 RNE Standard for the type of soil where the project is located", details Juan Carlos Rojas, AR Racking's General Manager in Peru.
Several warehouses equipped
In the finished product warehouse -which is managed at a controlled temperature of -22ºC-, AR Racking has installed an AR PAL adjustable pallet racking solution, a system designed to store pallets mechanically using forklifts. This system, which has a modular structure, can be easily adapted to optimise space and to improve the cost of storage in cold rooms. In this case, seismic-resistant double-depth racking has been installed in five cold chambers resulting in 7,285 storage positions.
The AR PAL system has also been installed in the dry goods warehouse, which is managed at room temperature, with a total of 798 conventional double-depth storage positions.
Furthermore, in the raw material warehouse, the AR Drive in solution has been installed, an optimum compact racking system for the storage of homogeneous products with a large number of unit loads per reference and which makes maximum use of the available space and height by minimising the forklift's operating aisles. In addition to providing orderly logistics management, high-density racking allows full control over inventory and circulation and service flow. The raw material warehouse, which is managed at room temperature, has a total of 1,932 storage positions. 
"From this new facility, located near the reefer container and general cargo port of northern Peru, we want Emergent Cold to continue growing in Latin America by providing an efficient import and export service. To achieve this, it is essential to have optimally managed warehouses. In AR Racking we have found a supplier who has perfectly understood our specific needs and who meets our standards of quality, performance, and safety" explains Edgar Mitchael Chahua, Manager of Operations at Emergent Cold Peru.